FAQs For the Birth Parents
Is adoption confidential?
Yes. Adoption is confidential unless you decide that you would like to share identifying information with the adoptive family.
Can I choose the parent(s) that will adopt my child?
Absolutely. At Adoptive Families for Children, we assist you with this choice. Our adoption professionals will show you profiles about families who are looking to adopt a child. You can see pictures, read about the family's history, find out what they are like, and possibly even speak or meet with the family (if you so choose).
How do I know the parents are people that will provide a good home for my child?
Every family with Adoptive Families for Children is required to complete a home study, which is a type of approval process for the potential parent(s). They must submit paperwork such as medical records, financial statements, letters of reference, and more. We also check to be sure they have no criminal record or child abuse history. Then, on multiple occasions, a caseworker visits the family in their home in order to get to know them and their motives for adoption. The adoptive parent(s) will also attend training on adoption and how to be a good mom and/or dad. Once they have completed and passed (and only if they have completed and passed) each of these steps, they may be approved to adopt.
Do I have to pay a lot of money to put my baby up for adoption?
No. In fact, it costs you nothing. There are no adoption costs for birth mothers and birth parents choosing adoption. Women who place their child with Adoptive Families for Children may receive assistance with expenses during their pregnancy. Adoptive parents are able to provide help with living expenses such as rent, utilities, transportation, food, and more. Furthermore, any counseling, legal fees, and/or medical expenses you incur during your pregnancy are provided to you by the adoptive parent(s). If you have more questions or concerns regarding the cost of adoption, please contact one of our adoption professionals today. We would be happy to speak with you.
What is an "open" adoption?
Open adoption describes a type of adoption in which the birth mother (or birth parents) and the adoptive parent(s) know the identity of one another and choose to remain in contact after the legal process is complete. This "openness" can be in the form of letter and picture updates through our agency, or by direct person-to-person contact and visits, depending on the comfort level and desires of all involved parties.
While open adoption may not be the choice for everyone, it allows the birth parent(s) to have peace of mind, knowing that their child is safe, and allows the adoptive parent(s) and their new child to remain connected to their "roots." No matter what you decide, remember that there is no "right," "wrong," or "best" way to go about the adoption process.
What is a "closed" adoption?
In contrast to an open adoption, a closed adoption is a type of adoption in which an infant is adopted by the adoptive parent(s) and the record of the biological parent(s) is kept sealed. The birth parent(s) and adoptive parent(s) that choose closed adoptions may do so due to the wishes of one or both of the respective parties. Formerly, closed adoptions and sealed records ensured that the adopted child and birth parent(s) would not find each other, although various programs, organizations, and the Internet have made this process easier in recent years. Only a court order allows closed adoption records to be unsealed.
I am under 18 - do I have to tell my parents?
This is a very complicated question. Its answer can depend on with whom you live, among other factors. This question is best addressed directly with one of our adoption professionals or counselors during your free consultation meeting. As you provide additional details about your situation, our professionals will better be able to answer this question.
What if I want my child back?
Adoption is not the same as foster care. By choosing adoption, you are making a more secure, permanent plan for your child to have a family and a permanent home. If this concerns you and you think you may want your child back one day, this is an issue to discuss with our adoption professionals or counselors. They can help you form a sound plan and make the best decision for you, both for now and in the future.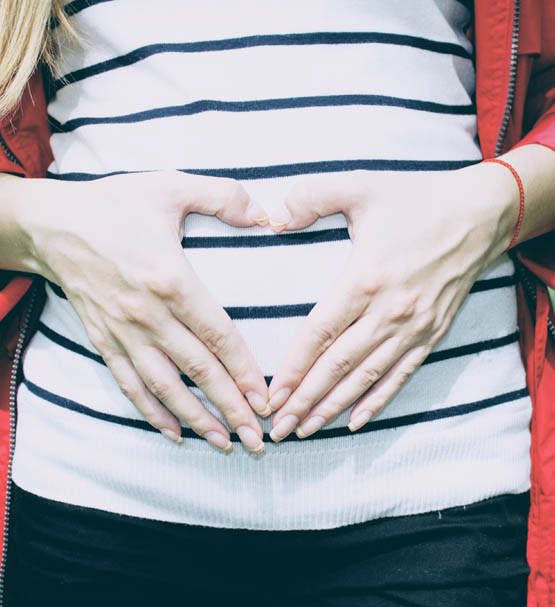 "We are forever grateful to AFFC and how they helped make our dream family a reality."