Kelly, Theo and Jael
After being unsuccessful at starting a family for several years, we weighed our options and decided on adoption. Without any step-by-step "how-to" guides readily available, we weren't sure where to start with this process. We began searching websites and found Adoptive Families for Children online. We called AFFC and it was the best call ever. Shortly after, we met with the AFFC staff and they explained what we needed to do to begin the process of adoption, and how to go about getting everything prepared.
Immediately, we received several options for birth mothers and we were very excited. We were first matched up with a birth mother from Arizona and were happy to learn she was having a little girl. Unfortunately, she ended up changing her mind about adoption the same week we were to fly to Arizona for the birth. We were devastated, but the AFFC team helped us discuss our potential options and gave us the support we needed through this rough patch. We decided to put the past behind us and look forward to the future.
Four days later, AFFC called to discuss a potential opportunity in-state with a birth mother who had given birth the day before. The team wanted to share our profile with this birth mother to see if we'd be a good fit. We were more than ready to bring home a little one, so of course we agreed. We then had the most restless night of sleep! The next day, AFFC called and said that the birth parents had chosen our profile and hoped we could meet that afternoon. Needless to say, the meeting went very well. The birth parents were wonderful, selfless people and we had an instant connection. The next day we brought our daughter, Jael, home from the hospital! It was like a scene from a movie.
Jael is our joy and our life! We now have the family we always wanted. The AFFC team worked so hard for us throughout the emotional highs and lows. We can't thank them enough!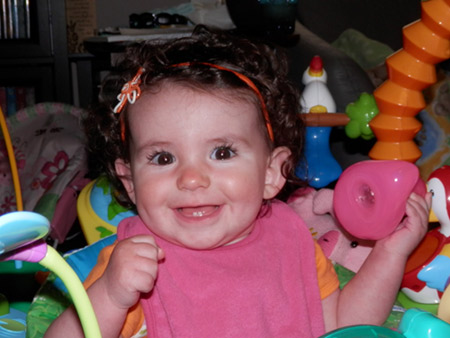 Colleen, John and Lucy
We always thought it would be easy to start a family when we were ready. Yet, after two years without a pregnancy and the ensuing emotional roller coaster ride of several unsuccessful fertility treatments, we were ready for another option. We turned to the team at Adoptive Families for Children — somewhat apprehensively — as it was new territory for us.
From our first meeting with the AFFC team, we were instantly comfortable. They truly helped us through each and every step in the process, beginning with the creation of our family profile to share with birth parents. Their social worker made our home study process easy and painless. Over the course of several months, AFFC e-mailed us a number of potential adoption opportunities. Anxiously awaiting a match, we called AFFC periodically to check in and discuss how to improve our chances. She was never too busy to reassure us and lift our spirits back into positive territory.
Four months into the process, we received a call on a Friday about an opportunity in New Hampshire. A baby girl had been born four days earlier and needed an immediate placement because the adoptive parents initially selected were not able to follow through. The AFFC team planned to meet with the birth mother over the weekend, share several adoptive parent profiles with her, and hoped to have a decision made by Monday. We tried not to get too excited about our chances, but couldn't help but think of the possibility. For the first time ever, the weekend actually dragged on!
Monday brought us the amazing news that changed our lives. The birth mother had enjoyed our profile and wanted to meet us! We drove to the hospital the very next day to meet her and the baby. Needless to say, we were extremely nervous and hoped we'd make a strong connection. The AFFC team introduced us all and it was clear during the visit that she was well in tune with everyone's feelings. Once again, we had no reason to be worried. Later that day, we were informed that the birth mother was completely comfortable with her decision and had chosen us as adoptive parents. And just a short time later, Lucy was dozing comfortably in our home.
We can't say enough about the entire team at AFFC. Their professionalism and responsiveness made us feel like we were their only clients. They turned what can initially seem like a daunting, challenging process into an exciting journey.
Our entire adoption experience has been nothing less than wonderful. We have a beautiful baby girl, whose bright smile just melts your heart. We are forever grateful to AFFC and how they helped make our dream family a reality.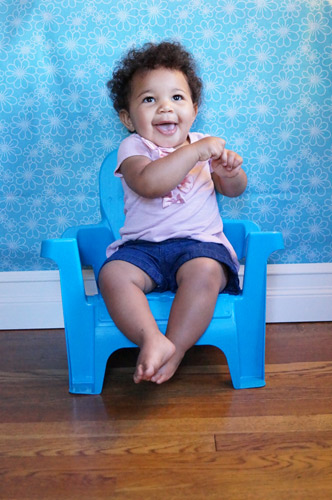 "Over the course of several months, AFFC e-mailed us a number of potential adoption opportunities. Anxiously awaiting a match, we called AFFC periodically to check in and discuss how to improve our chances. She was never too busy to reassure us and lift our spirits back into positive territory. "